This was a job that I did last year. everything went well, we had to put the truck onto smaller tires to get it to fit into the shop, and there was alittle bit of extra rust behind the fender. Total work done, Replaced driver and passengers inner and outer rocker panels. along with the cab support and floor section on the driver-side. Passenger side got a new floor section and the cab mount section. then installed a new battery holder and new inner fender wells. Also installed the Offroad Designs weld on steering box brace. Here are some pics.
Nice lifted truck.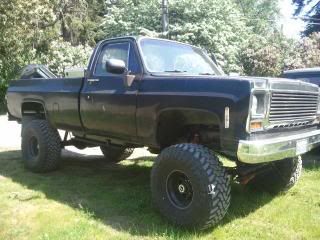 Barley fit inside.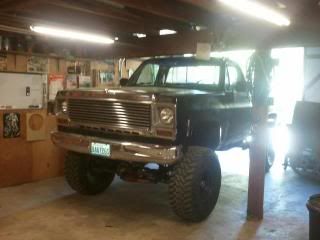 The rust..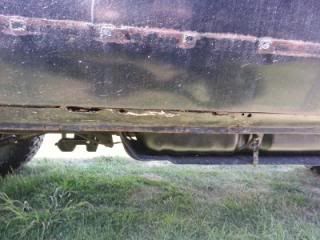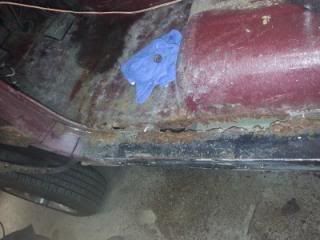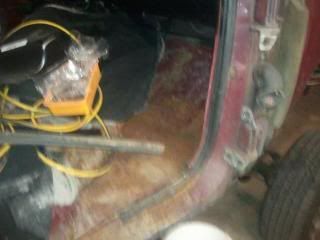 Cutting out the bad.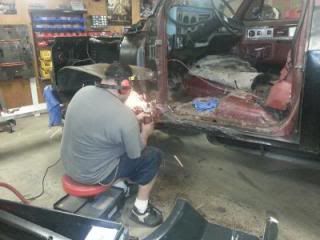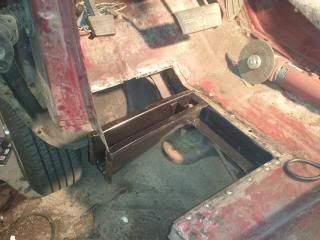 And going back together.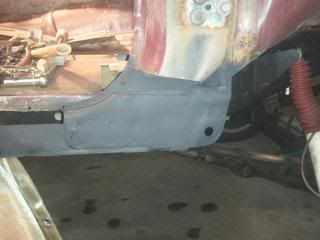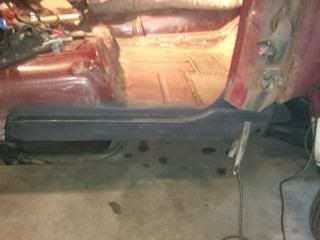 And the after.