RewT customization and Fabrication is a 2 bay shop with a work area downstairs and storage and office space upstairs. RewT is growing with ever job, and keeps purchasing tools and equipment to better serve my customers. One day the shop will grow and it will move into a huge shop with lots of bays, but for now I will be where I am and growing at a steady pace.
Here are some pics of the downstairs work area. I will keep this tread updated as thing change and improve. If you have any question about the shop or work just ask.
Tool boxes and work bench.
Front storage area.
Welders and plasma cutter.
Just some of the metal forming tools.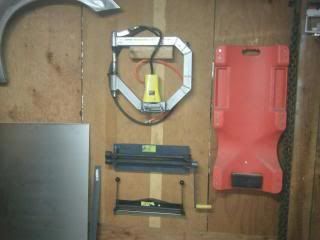 More to come later.