This is what we are starting with. All stock car with lots of leaks and useless and worn out parts..
Fresh out the Buds machine shop and ready for assembly.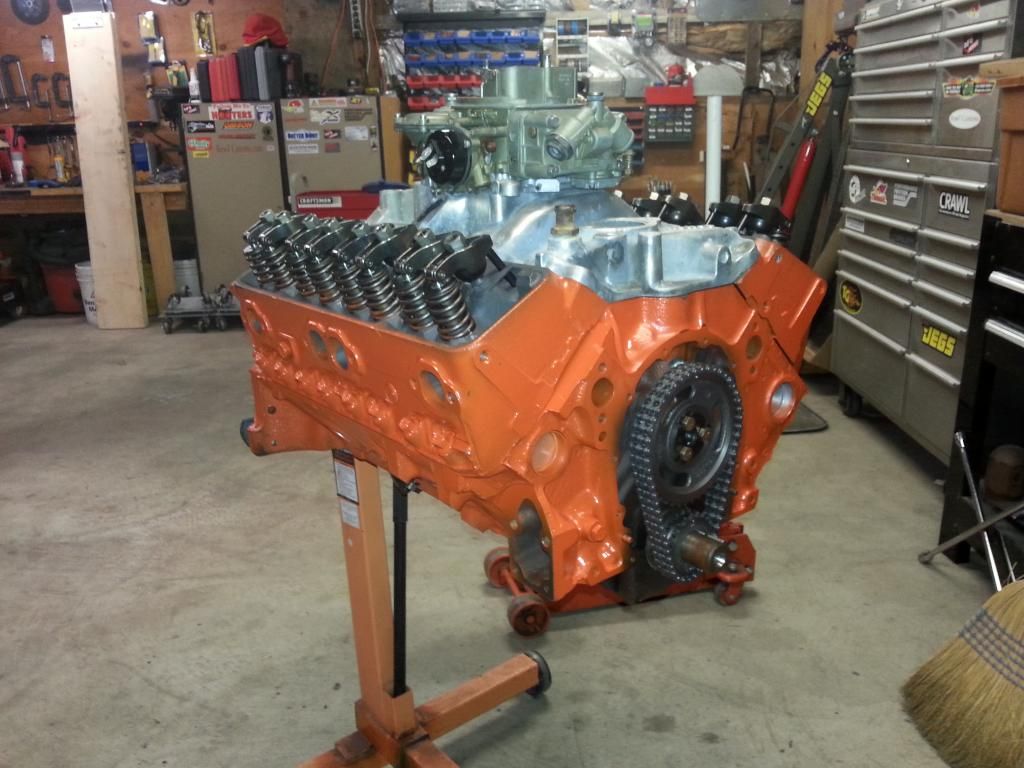 Cant put a nice new engine in a dirty ugly engine bay. First came a good cleaning and degreasing then a couple coats of Satin black and flat clear coat.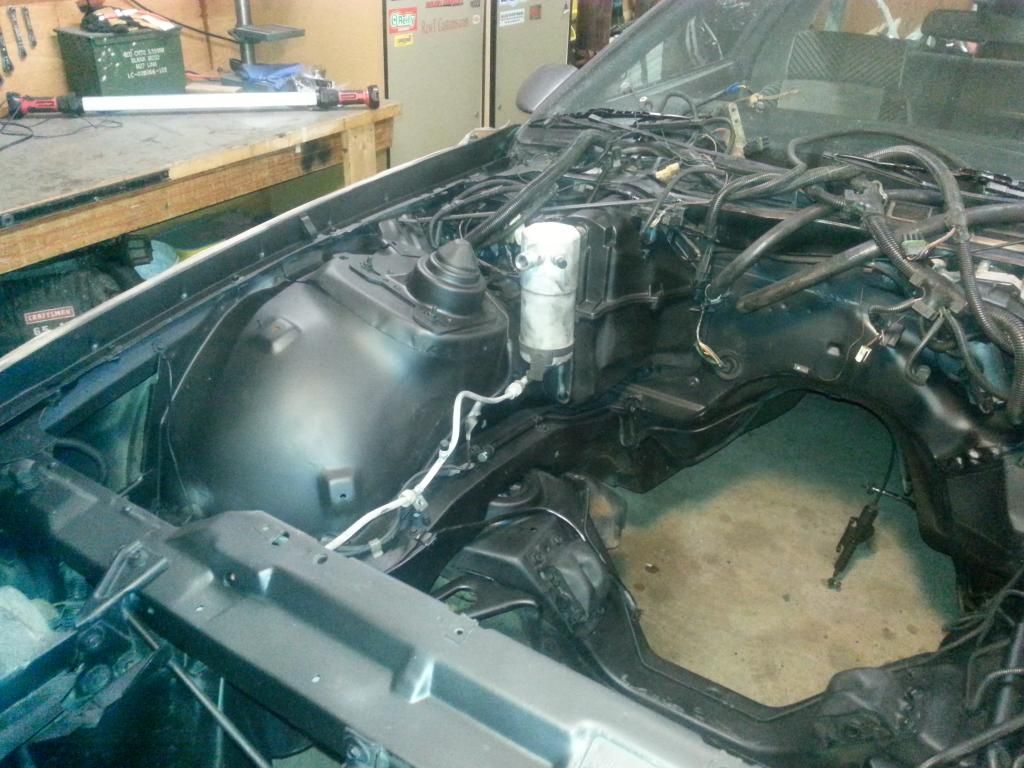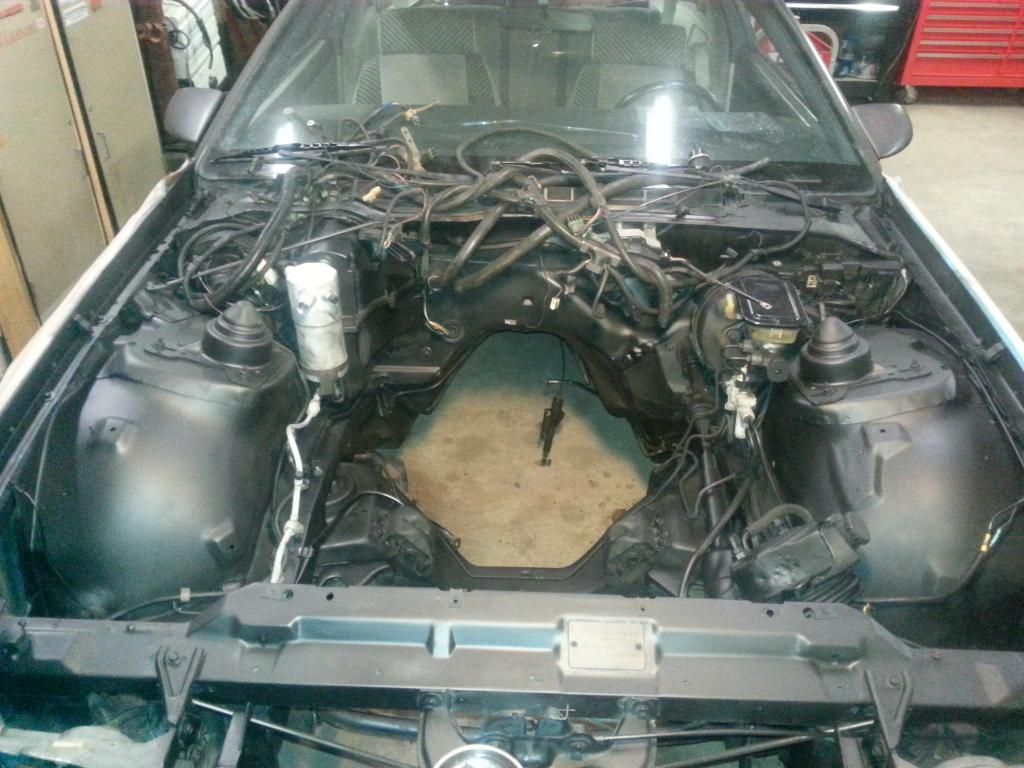 Starting to come together.
Cleaned up and a fresh coat of paint..
Going back in..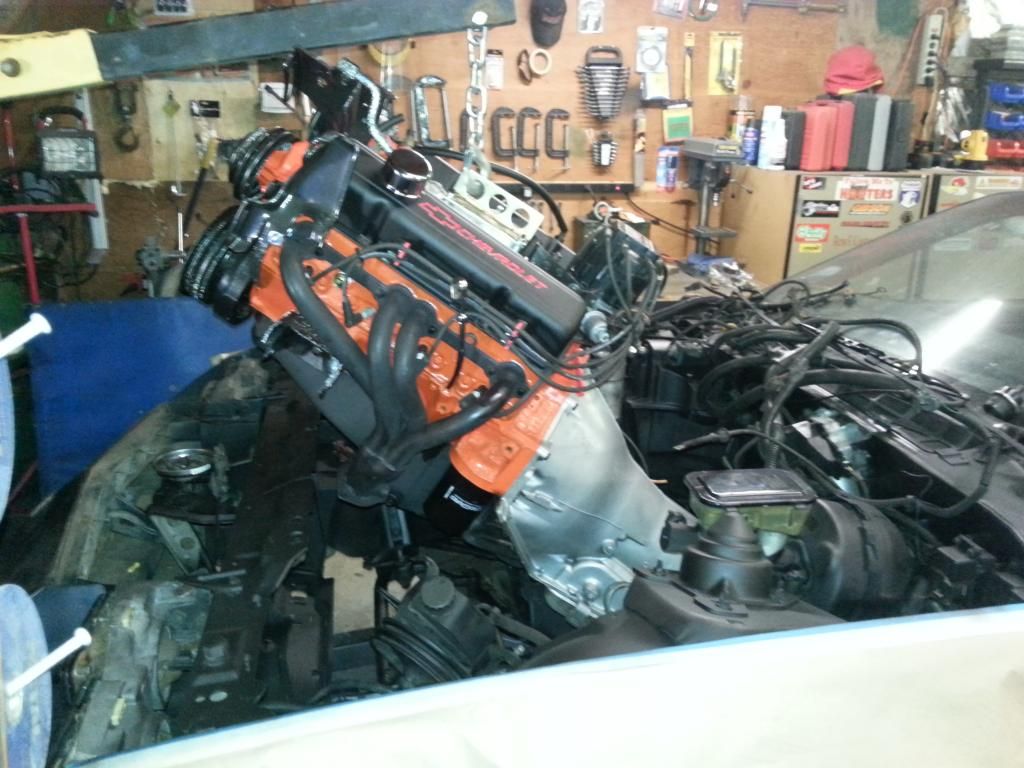 Almost ready.
And done. Had to upgrade to a smaller air filter element due to hood clearance issues.