This car was in the shop getting some rust repair taken care of, Then Joe decided to have us finish pulling the motor and sending it off to the machine shop for a rebuild. He also wanted to have the tranny rebuilt and the fire wall and undercarriage cleaned up and coated. Here is what I started with.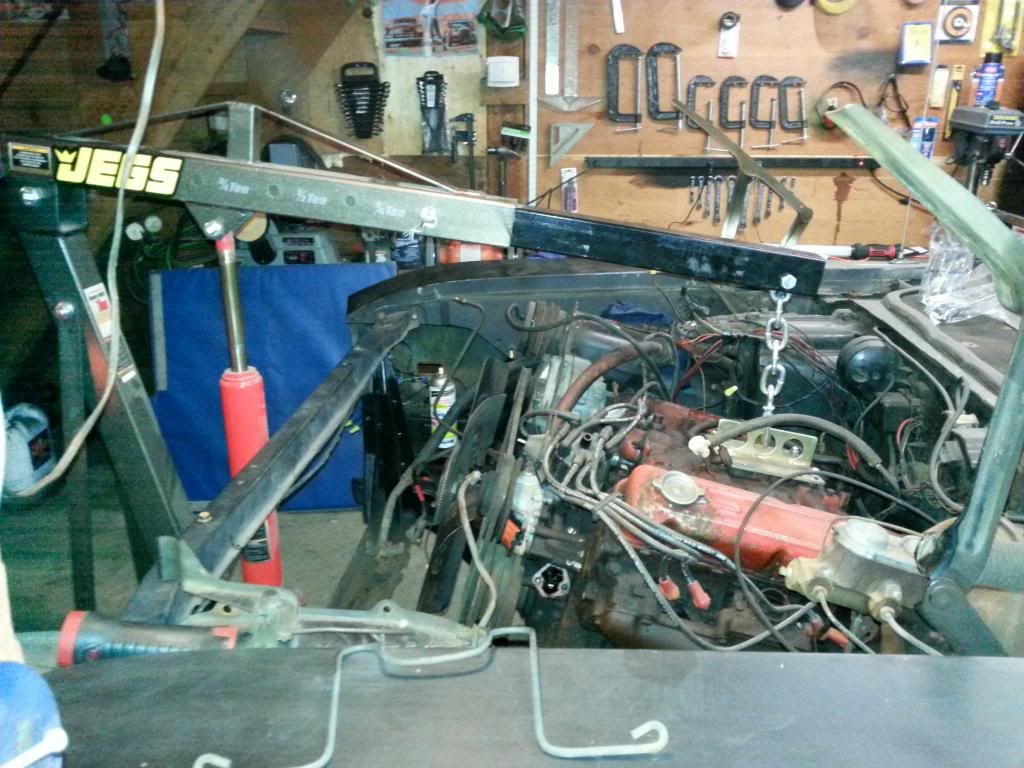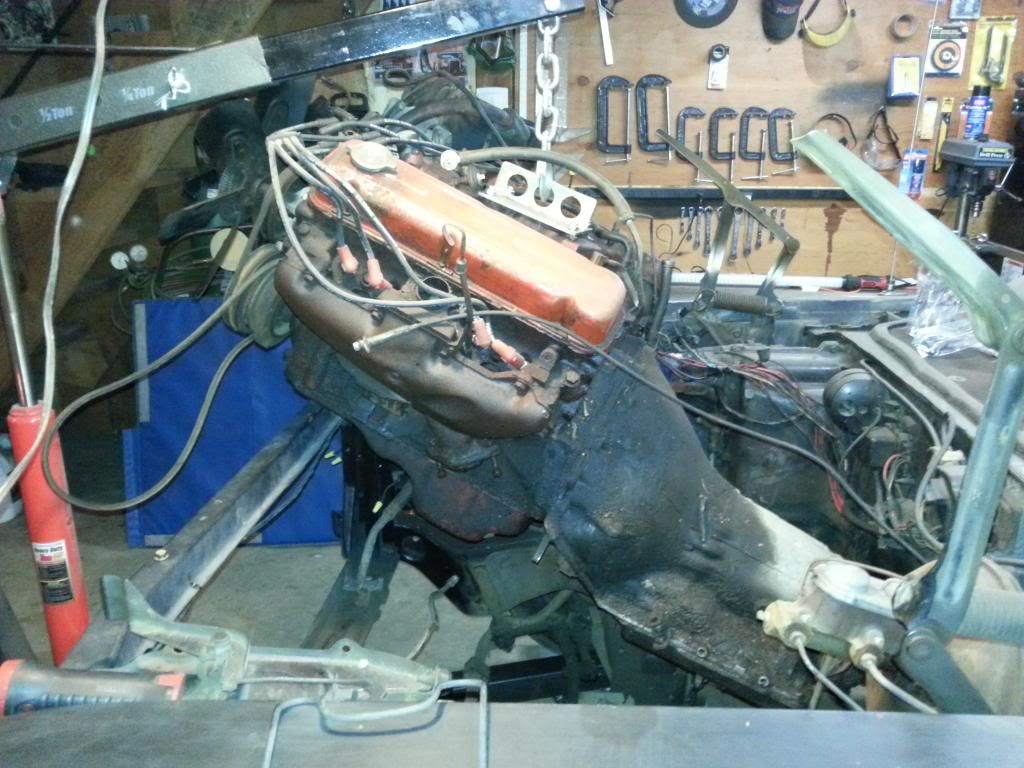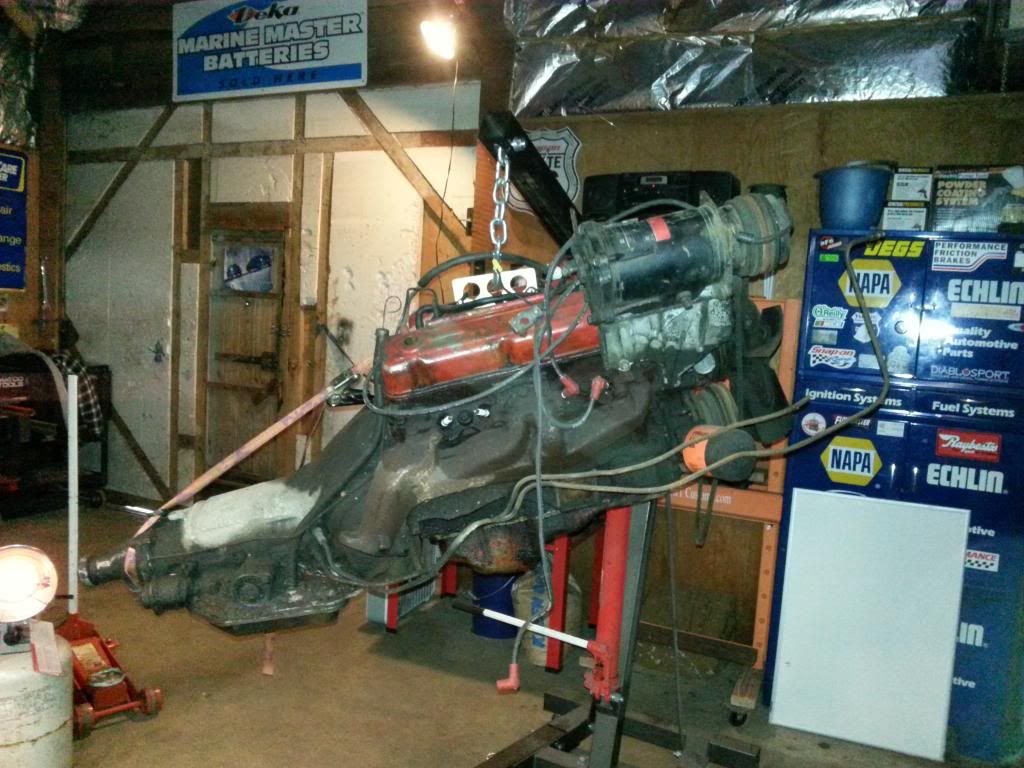 Pretty nasty in there..
And stripped and ready to head to the machine shop.