I built this to protect the ring gear in the front axle of a wheeler. Had to do some gears mods so I figured since it was off, why not make it better. It's made out of 3/16th plate steel I bent into shape using a "cheap" hydraulic pipe bender.
Bent up and ready to be welded.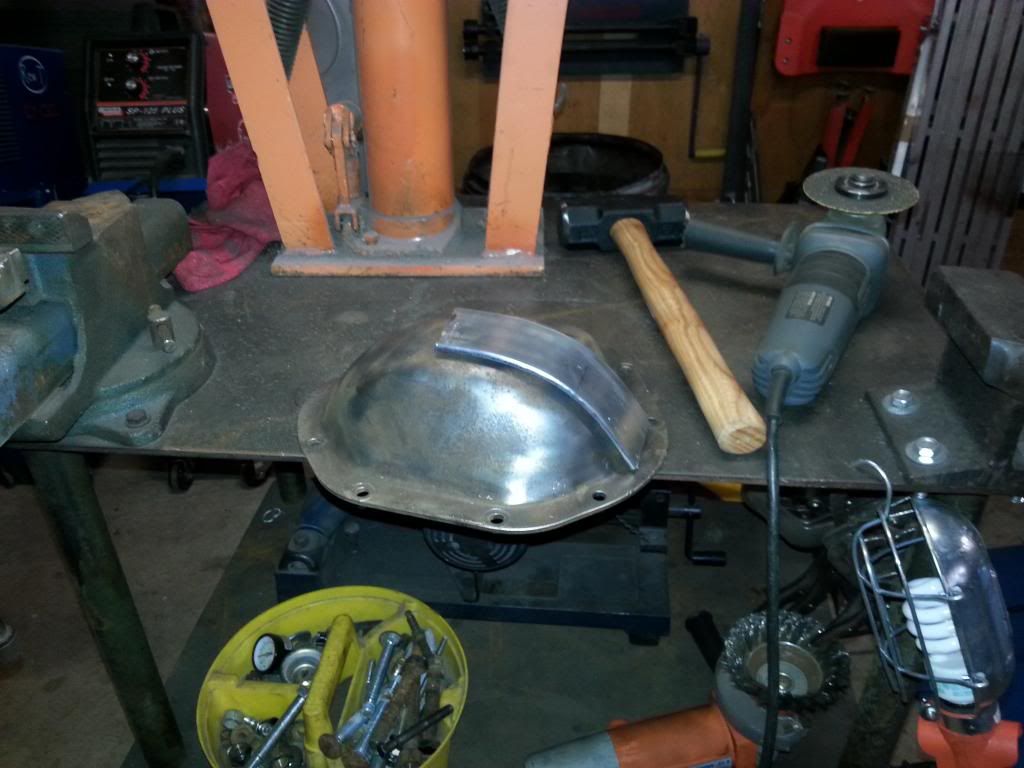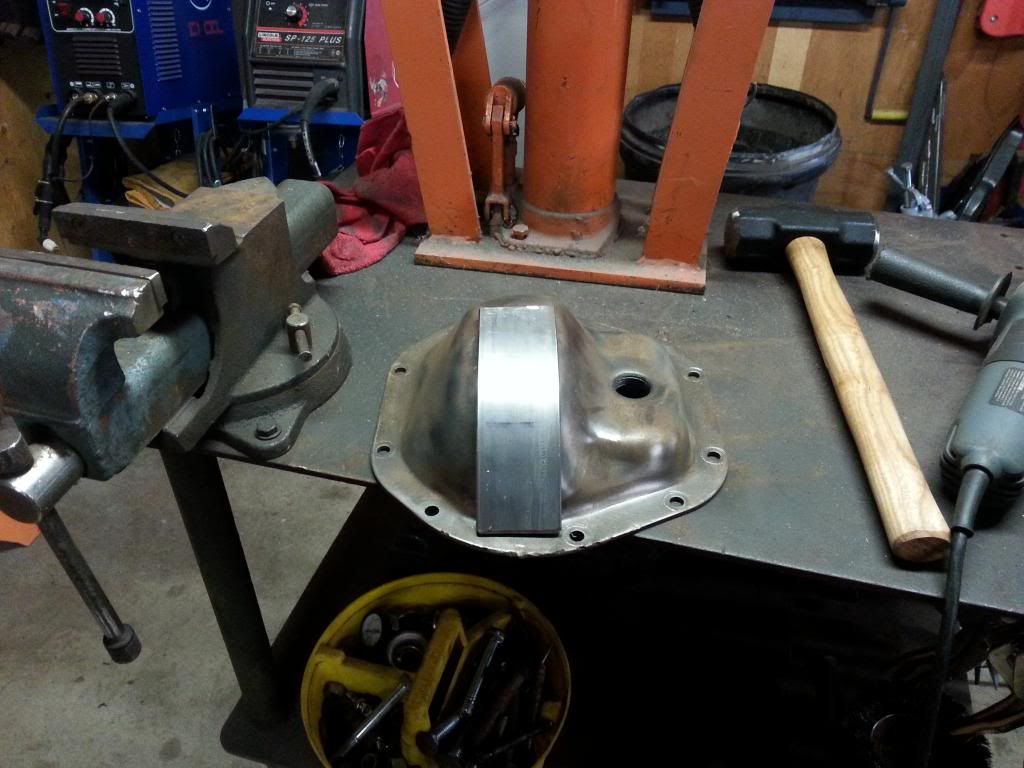 And all welded up.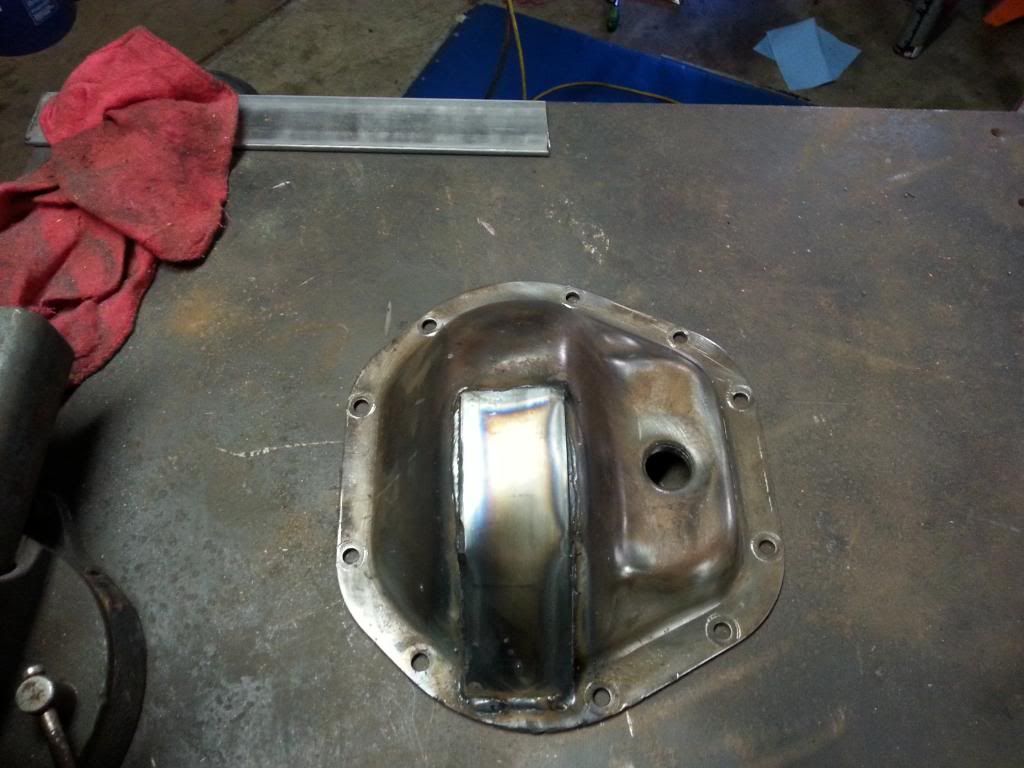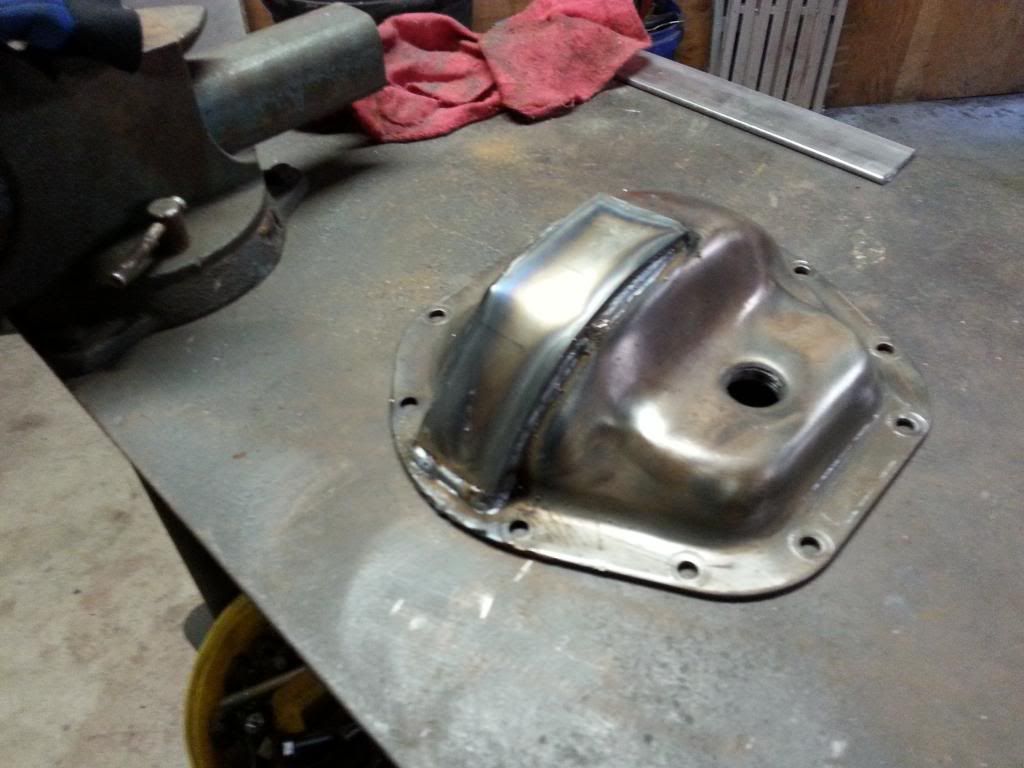 And painted and back on the truck.