This is off the 1966 Rambler American. It didn't have the original hood orinment, so I decided to make a filler piece and weld it in. Here are a couple of pics.
Here is what I am starting with, all cleaned and ready.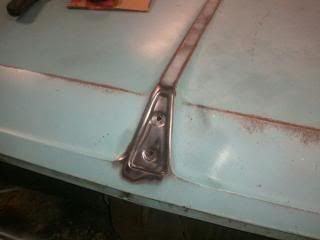 The patch piece I made.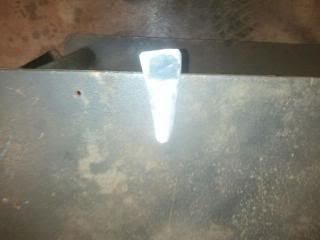 All welded up.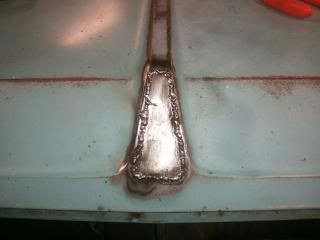 After alittle grinding.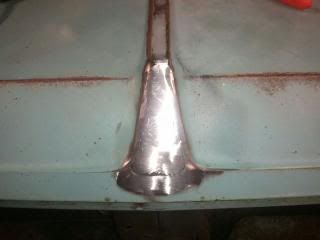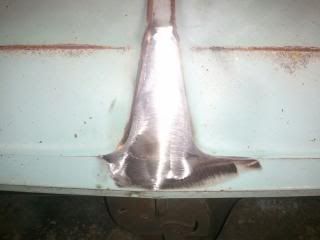 And now ready for some filler primer.