Update time. this project is now all finished. The knuckle swap was a fun adventure, new ball joints, bearings, seals, along with a new raised chevy steering arm. Also had to do some axle shaft swap to make everything work together. Made a custom new Tie-rod also. To finish it off we installed all new brakes including pads, calipers, brake hoses and had the rotor resurfaced. Here are a few pics.
Steering knuckles all stripped off the dodge ready for the chevy parts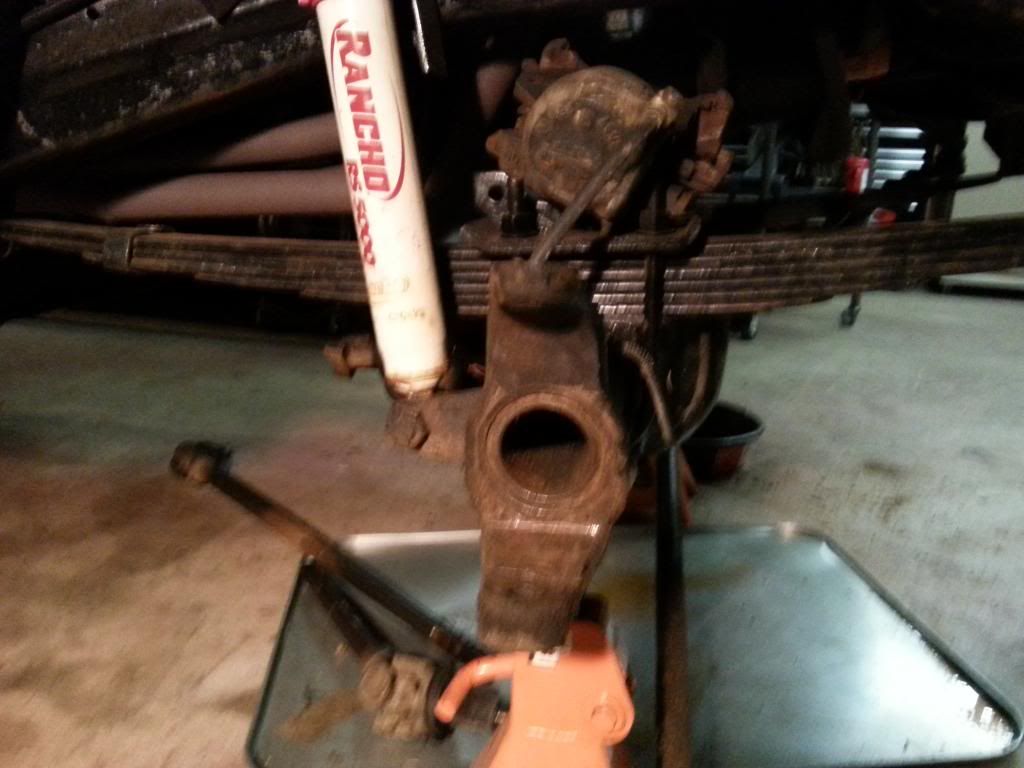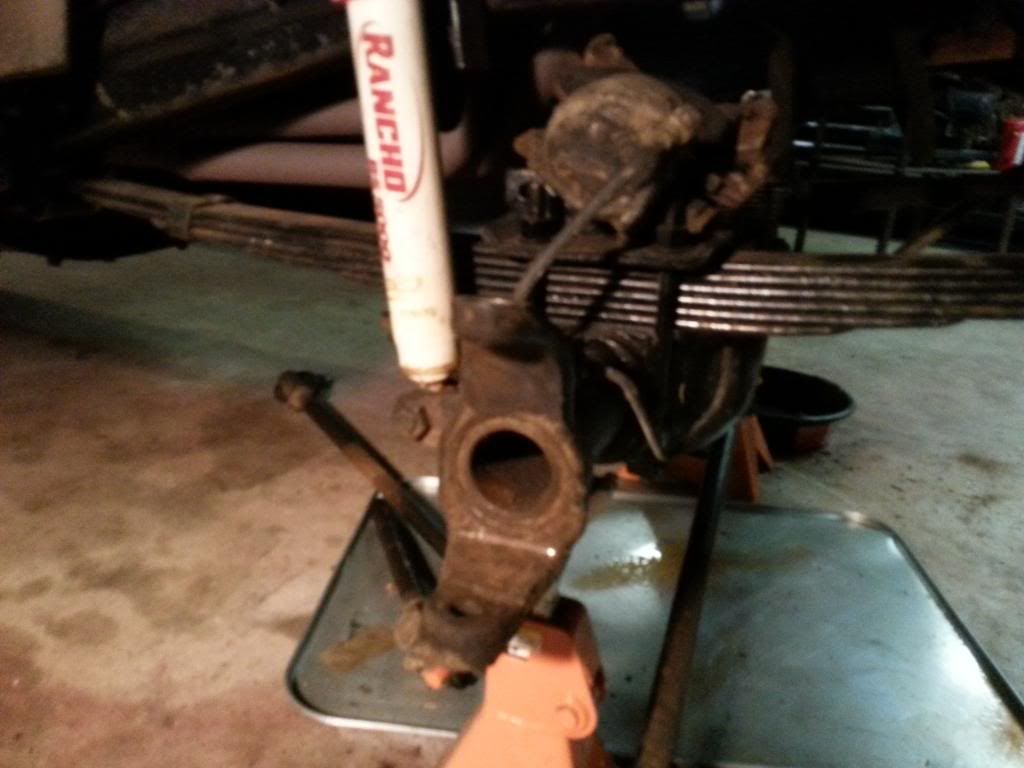 Then installed the new parts, these are the old springs compared to the new.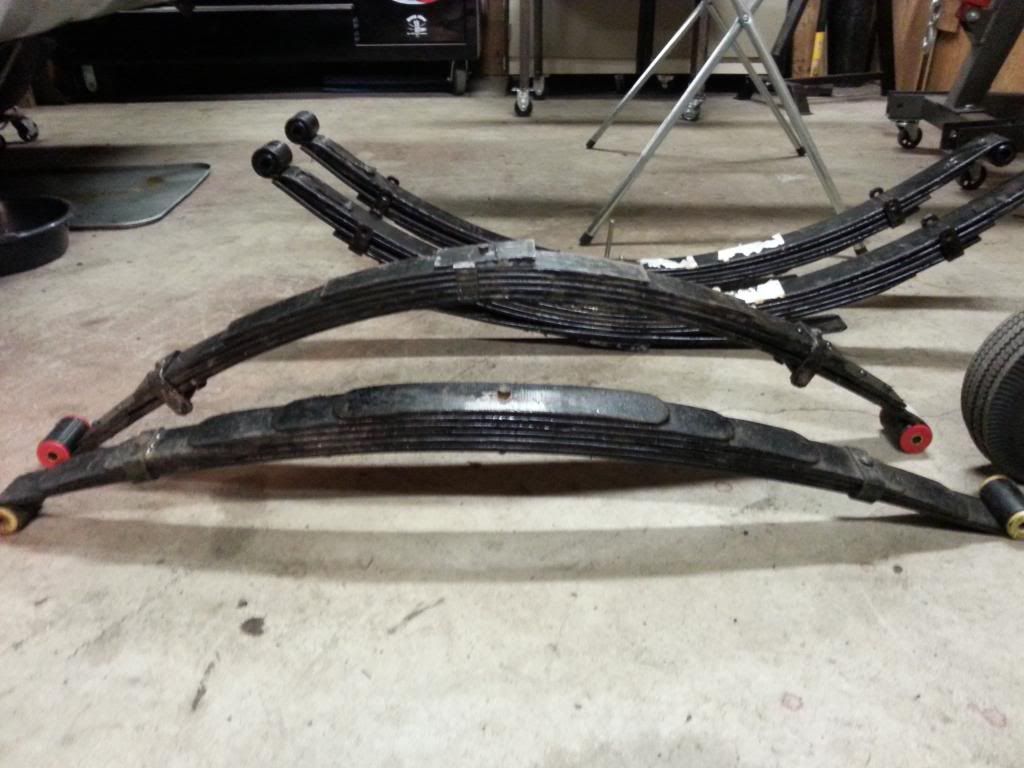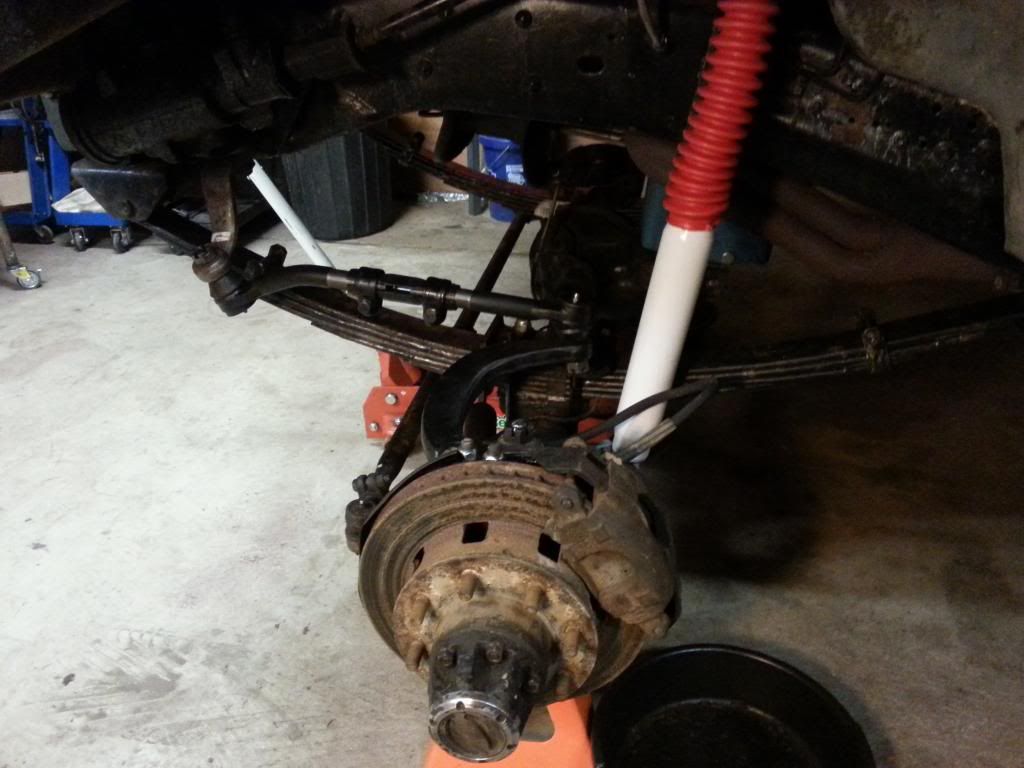 That's a raised steering arm, adjustable drag link and a drop pitman arm!