This is the budget built stereo system I am installing in the shops 1997 Ford ranger. I have been installing and changing/testing new products to offer to my customers at great prices. Here are just a few things I have done to the truck.
This first pic is of the tweeter I painted and installed onto the new custom door panel.
This is a pic of the crossover I installed inside of the door.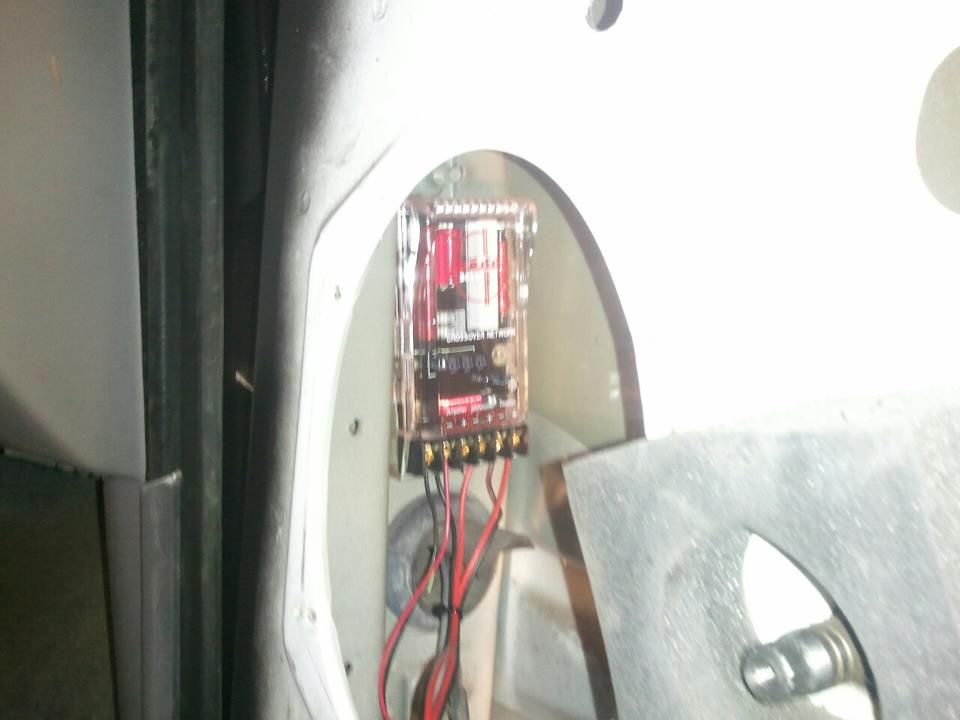 And the new front door 5x7's.