Then I moved on the rear.
laying out the cut lines.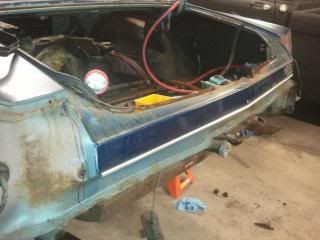 No turning back now.
Tacking in the new patch panel, making sure the body lines up straight, lots of fine tuning here.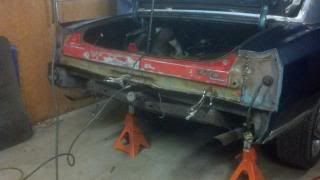 Welding her into place 1 tack at a time..
And grinding it down, almost ready for some primer then seam sealer.