Now on the Buick we are replacing the rusted out trunk and braces, also going to pull and clean up and reseal the gas tank. Here are some pics of what we are starting with.
How they tried to fix this before. Roofing tar and chicken wire doesn't take care of the rust issue. A brand new 7 piece floor is going in after I cut out all this old rust and stuff.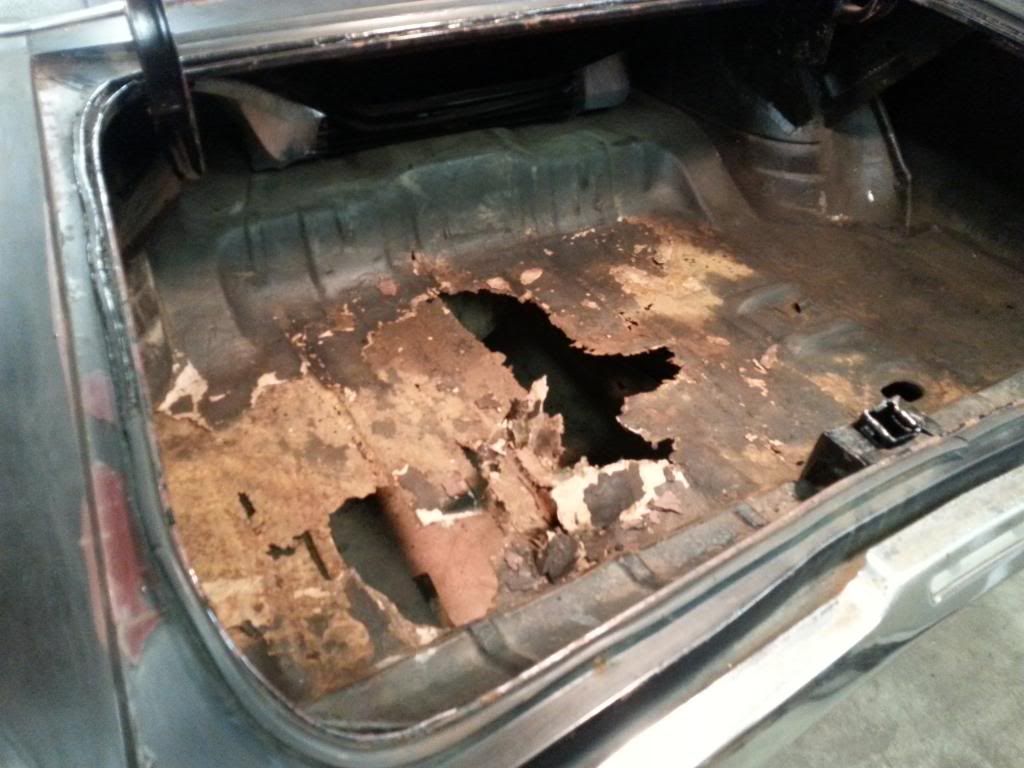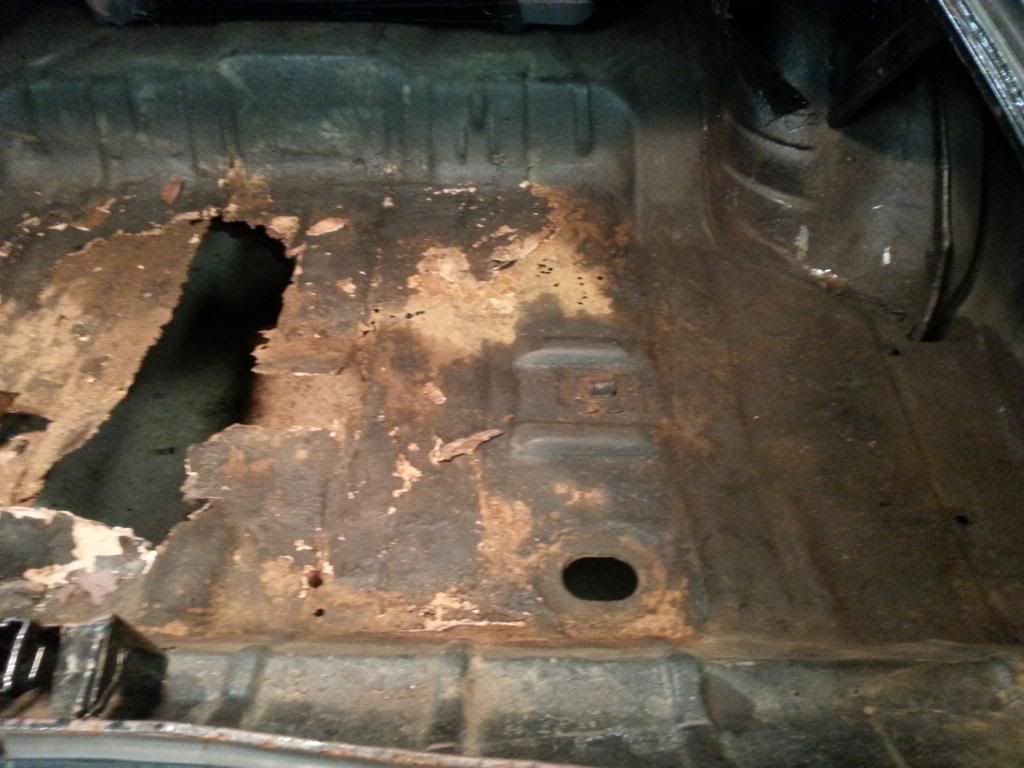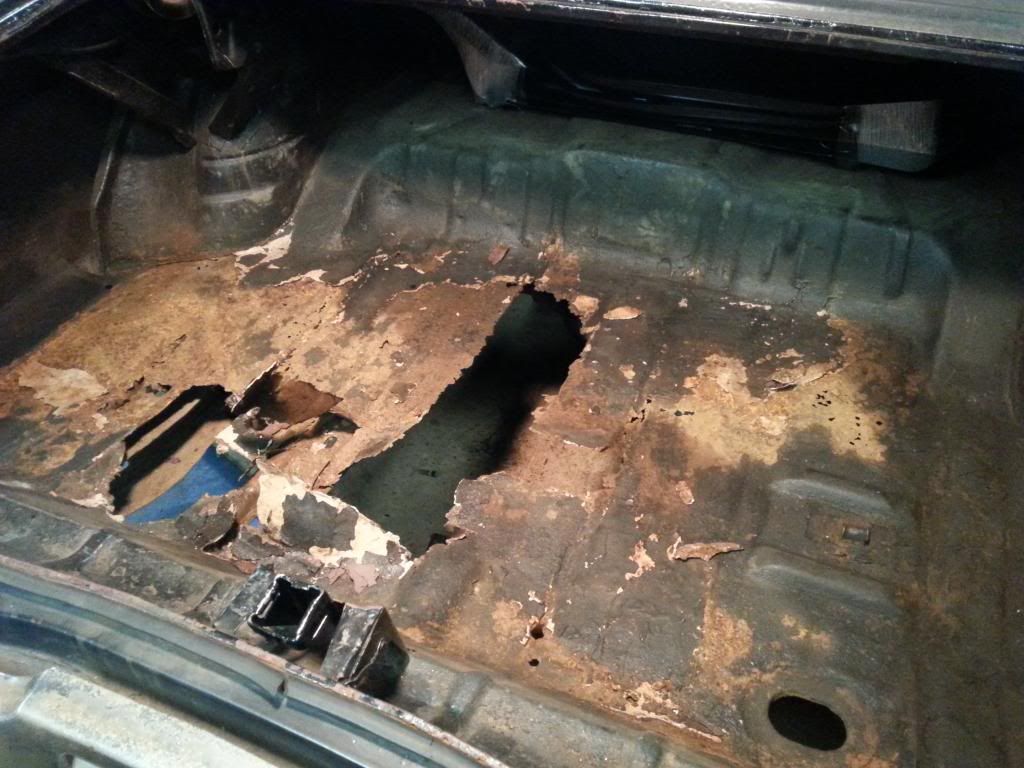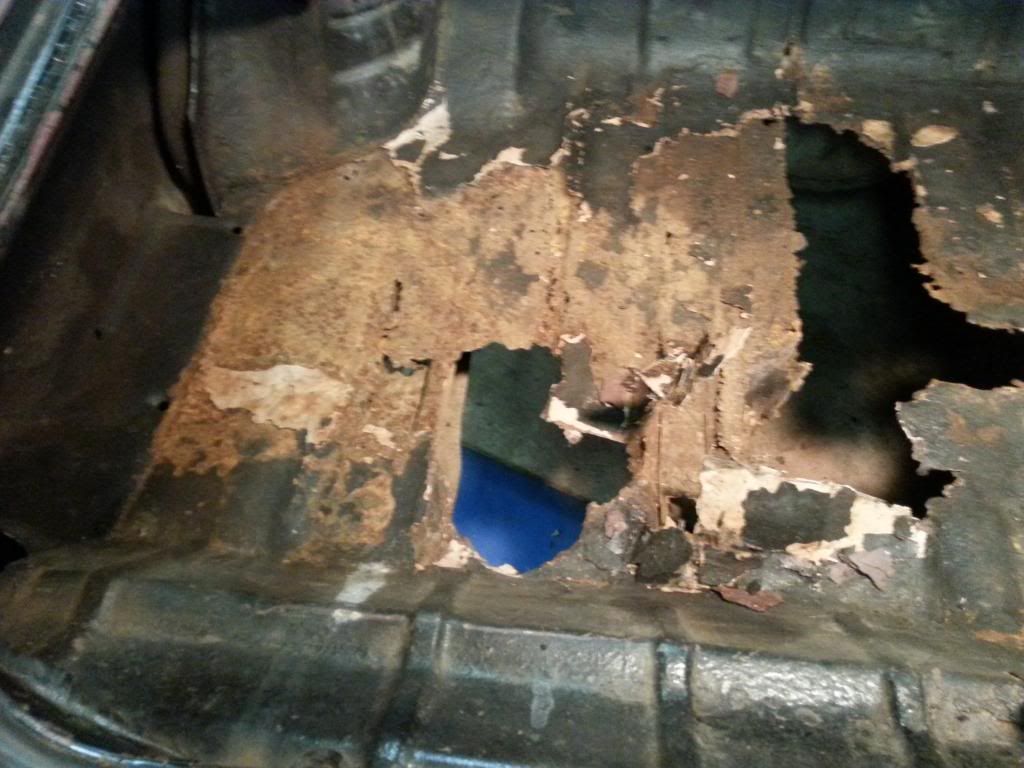 Then I pulled the tank and getting it ready to take apart and clean and reseal it.