These first group of pics are the removal and redo of the passanger fender apron.
Using the spot welder cutter.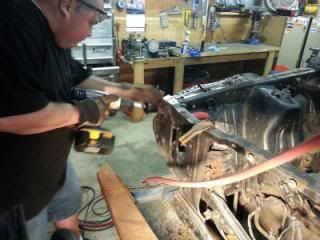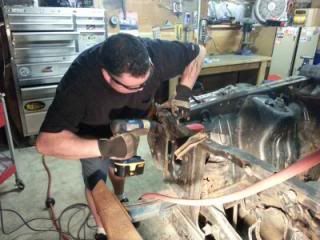 Removing the old piece by piece.
And all removed ready for grinding.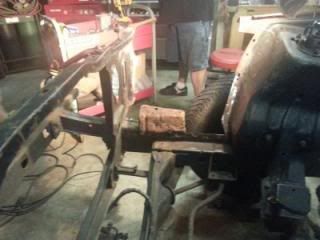 This is the lower battery reinforcement. Didn't come with the replacement panel and nobody is remaking them. So broke out some tools and made my own.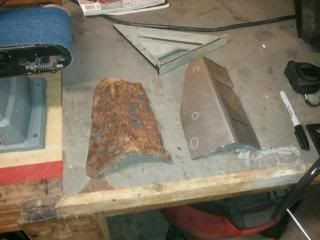 Laying out the lines for the beads I will roll into it.