I bought it to turn into a street truck to take my boys to carshows, and cruise around on nice summer nights.
I bought this from a friend, It had been sitting in there driveway not running for 6 years and not on the street since early 2000.
Here is a pic the day I picked it up.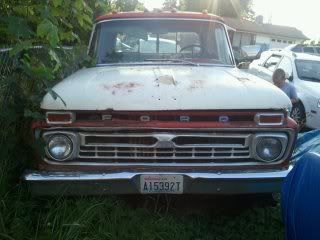 The specs.
newer rebuilt 390.
Holley 4barrel.
C6 auto coverted to floorshift.
Power steering.
Disc brakes.
9' rear.
Body is pretty rough, surface rust, but not that bad.
After getting it running and removing the cab lights.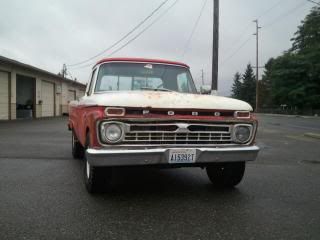 The motor with new air cleaner, cap and rotor, points, plugs,wires and new coil.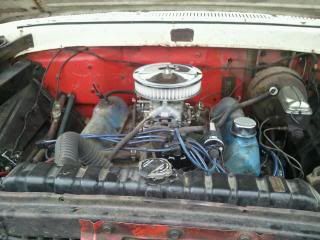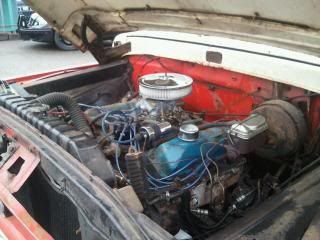 My plan is to straighted the body and repaint flat red/white again, new rims with smaller tires and lower it a few inchs.