Re: 1980 GMC 4x4
Posted: 20 Oct 2013, 17:22
This last week I sold the old rims and tires and the bed, So I got some cash for some more upgrades. I am going to start with some lighting. Front and rear and some tow hooks on the front too. Had alittle time this afternoon so I got to work. Here are some pics.
This is what I got.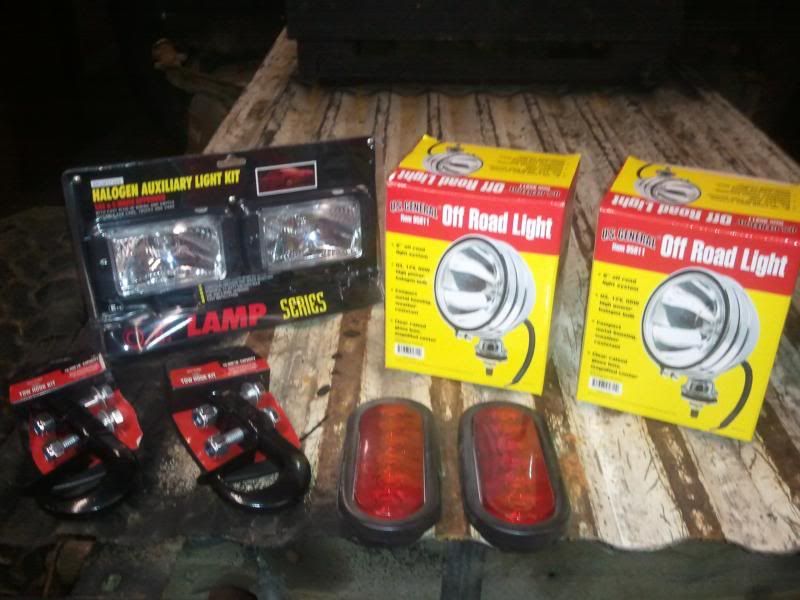 Round lights on the front, and the square ones on the rear of the cab.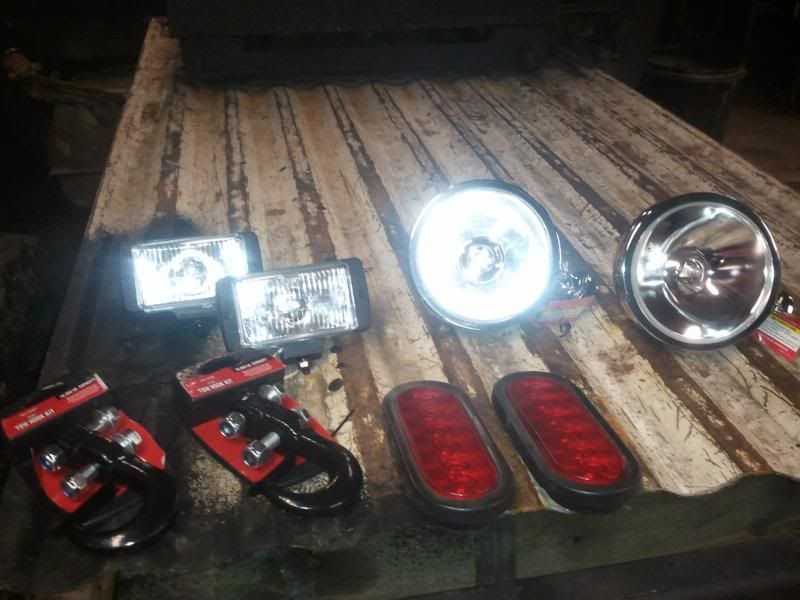 Then I installed the front light and tow hooks.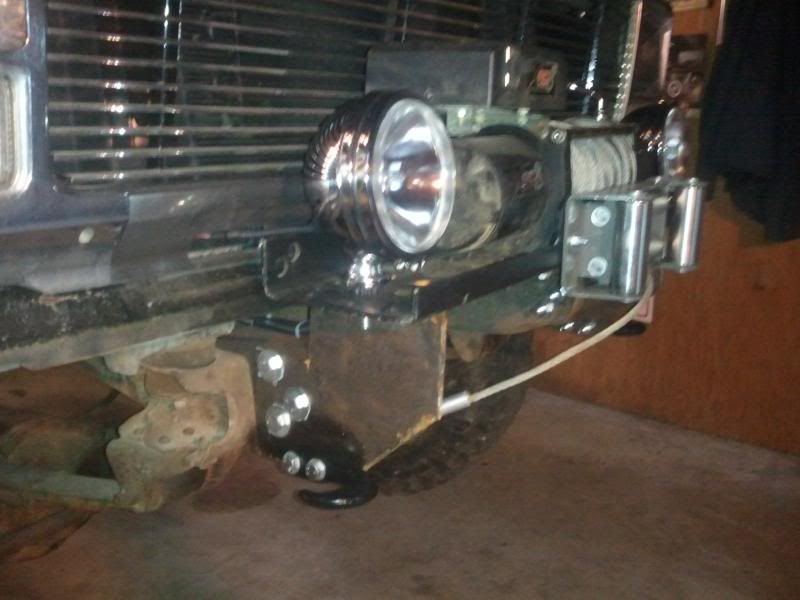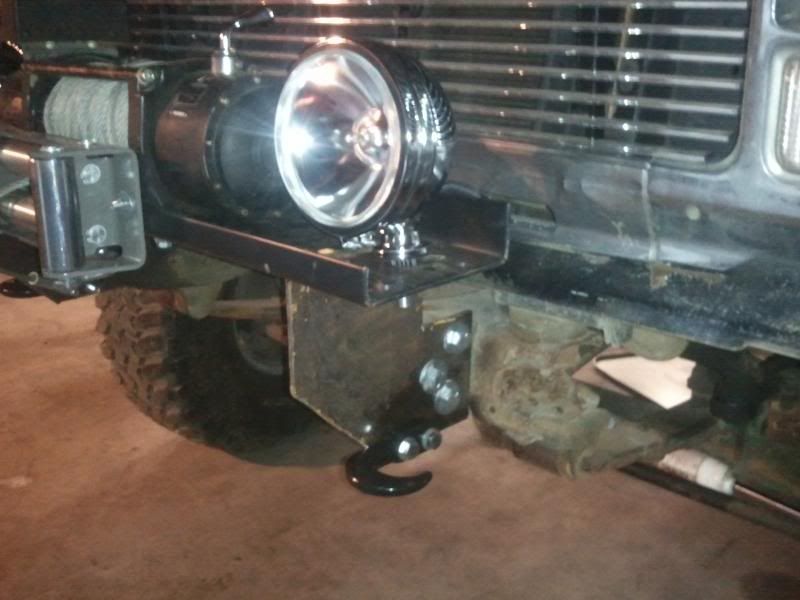 And the front end done for now..