Alright, the next thing on the long list of stuff I want to get done is making it easier to see out of this big cab. When I had Ugly I made a big hole in the fire wall and put plexi glass over it and could see right down onto the tire, this worked great..
After getting some seat time in this rig I came to the conclusion I need to see out of it better.. So I started making some half doors that I scored of the C-10 board for $40. Didn't take very long to do and makes a lot of difference, Now to finish bracing and plating the top also go to make some custom door cup holders. This is what I got done so far.
Laying out the cut lines, next step was gutting the inside and removing all the glass.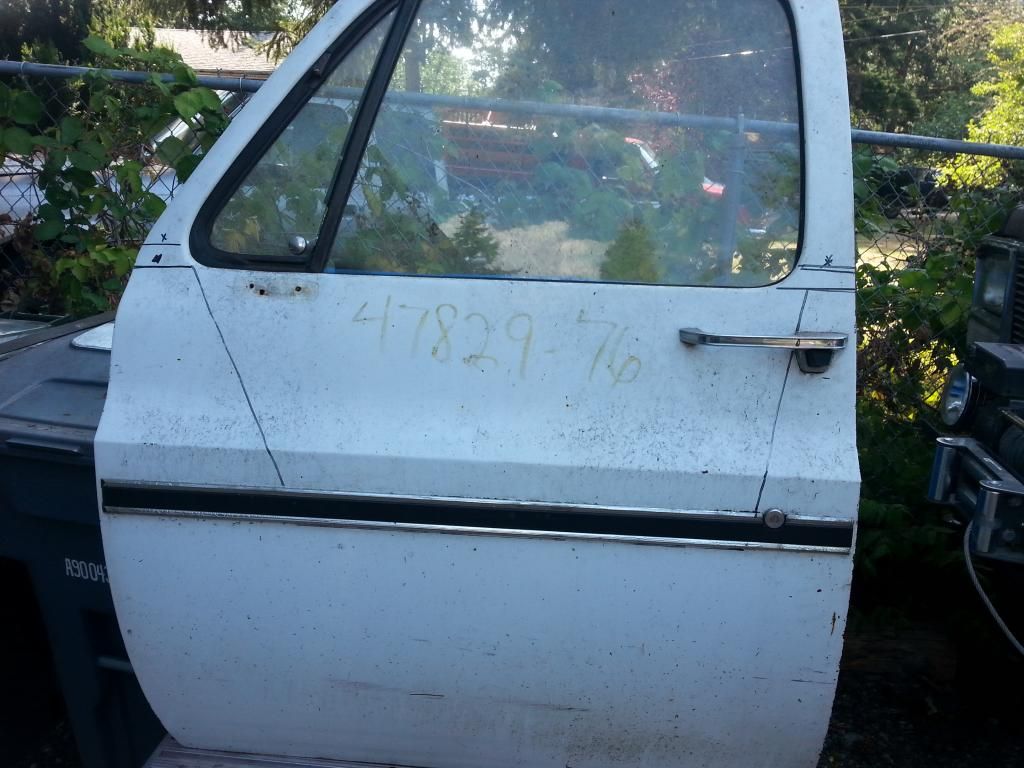 The next 3 are of the doors before trimming them down.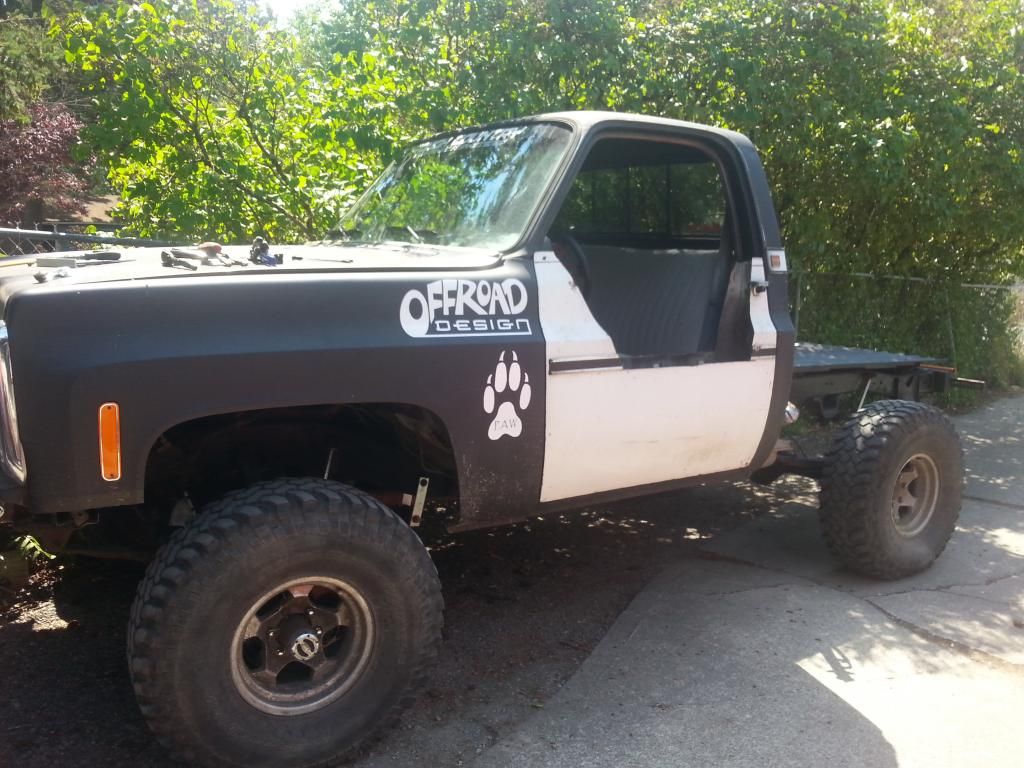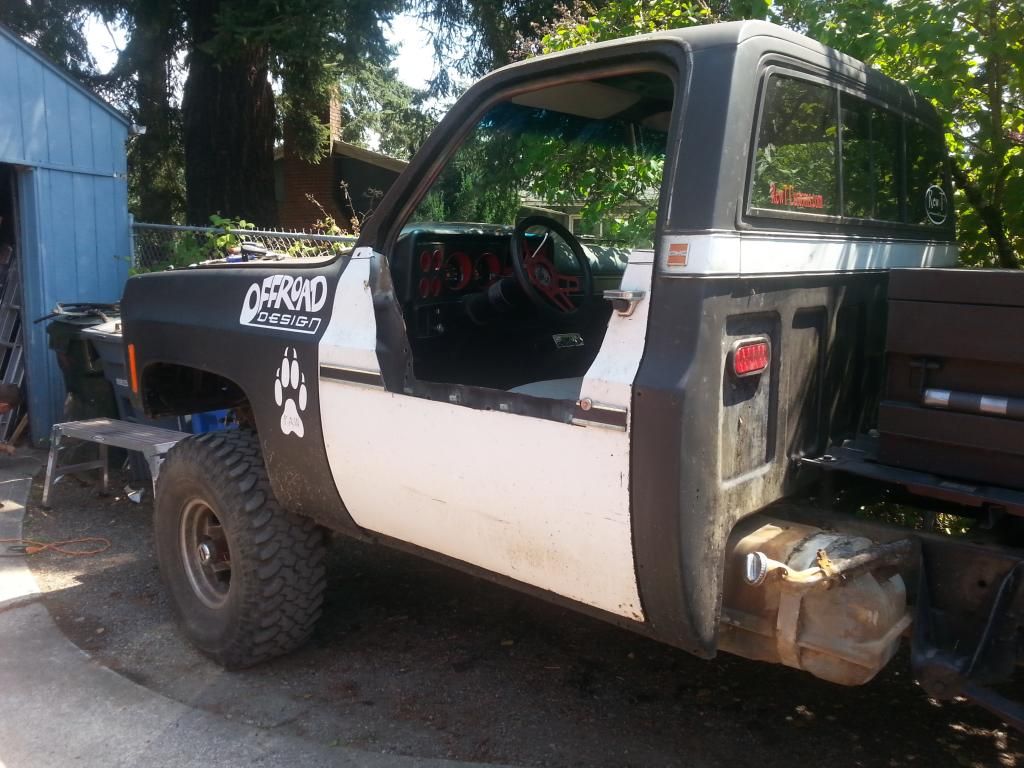 And what its like now. trimmed the front and rear down, Door button still works and so does the lock..
Going to get these finished up this week after work. Will post some more updates when I get more done.